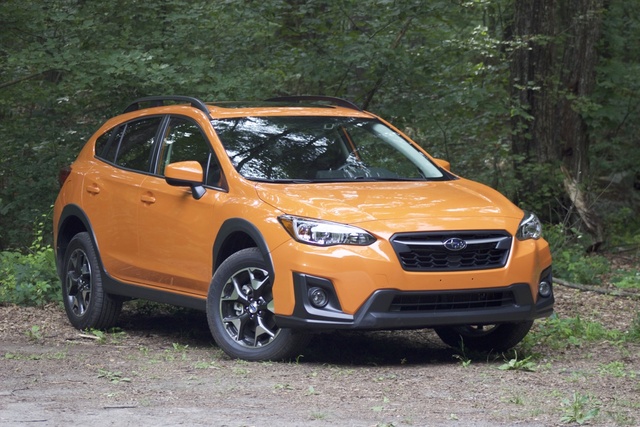 Automaker's compact SUV earns top spot in 2018 Challenge, securing position as reigning champion
Subaru of America, Inc. announced today that the 2018 Subaru Crosstrek has won the top spot in Cars.com's 2018 Subcompact SUV Challenge, beating out its competitors in the class once again. The Crosstrek, which was redesigned for 2018, earns the recognition thanks to a mix of drivability, roominess, practicality and quality.
"We are very proud that Crosstrek has won the title of Best Subcompact SUV by Cars.com for a second time," said Thomas J. Doll, President and CEO, Subaru of America, Inc. "Subaru is committed to developing top-quality vehicles that are safe, versatile, and fun; the 2018 Crosstrek encapsulates what customers have come to expect from a Subaru."
The editorial team at Cars.com individually awarded points in 13 categories for the competition: interior quality, front-seat comfort, backseat comfort, in-cabin storage, multimedia features, convenience features, handling, powertrain, ride quality, noise, visibility, city friendliness and worth the money. All categories combined for a possible maximum score of 1,000 points.
Each model was also awarded points based on the measurements of its cargo volume and assessment of associated factors, the advanced active-safety and driver-assistance features (test vehicle equipped), and its grades in the Cars.com Car Seat Check which gauges the accommodation of various child-safety seats.
The all-new 2018 Crosstrek, which received a total of 667 points, combines a bold new design with a new and highly capable chassis for versatility in both off-road and city driving with a starting price of $21,795. The Subaru Crosstrek was also named as Best Subcompact SUV in Cars.com's previous Subcompact SUV Challenge, conducted in 2015.