The 2023 Subaru Love Promise Community Commitment Award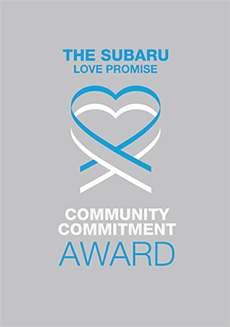 We've been nationally recognized for our dedication to our community and the Subaru Love Promise.
We're honored to receive the 2023 Subaru Love Promise Community Commitment Award. This award nationally recognizes Subaru retailers who are making the world a better place while demonstrating an outstanding commitment to supporting passions and causes in local communities. These efforts are focused in important areas such as the environment, community, health, education, and pets.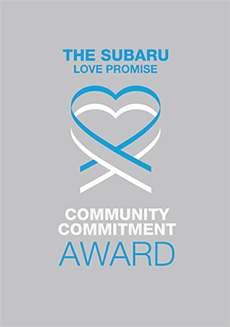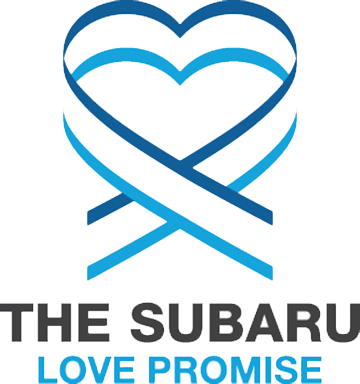 What is the Subaru Love Promise?
Subaru and our retailers believe in making the world a better place and the Subaru Love Promise is our vision of respecting all people. This is our commitment to show love and respect to our customers and to work to make a positive impact in the world.
How is Marion Subaru dedicated locally to the Love Promise?
Our Love Promise can be seen in various partnerships with local charities and non-profits. We're grateful for the opportunity, not only to be a part of our community, but to serve it as well.
Love Promise Stories from Marion Subaru
Subaru and Marion Subaru believe in making a positive impact on the communities in which we live and work. We uphold that belief through our Love Promise Community Commitment. Every month, we select inspiring stories from customers and partners from around our area who strive to support our collective commitment and feature them here
Gum Drop Kids - Aaron F
Gum Drop Kids is a non-profit organization that helps at-risk kids in the Southern Illinois area by providing them with much needed food. Because Gum Drop Kids is often purchasing supplies in bulk, it creates a special challenge to arrange for transportation of these needed supplies. Marion Subaru not only provides financial support to Gum Drop Kids, they provide the use of their large box truck on weekly basis to help transport these much needed supplies.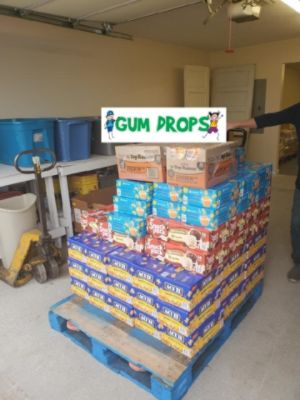 ---
Toebe - Becca B
Toebe was brought into the care of Finding Forever after being left at a family member's house by his original owner. The family member's spouse was allergic to cats, so they sought rescue placement to find this boy a new home through our rescue. Despite being twelve years old, Toebe adjusted very well to life in the rescue almost immediately. He got along fantastically with the other cats and stole our staff and volunteers' hearts with his easy-going and sweet-natured personality. However, as always the goal was to find a new forever home for him with someone to love. It can often be a bit harder for adult cats and senior cats to find homes. Luckily, after a few weeks Toebe found his new family! He has settled in nicely into his new home and enjoys watching the pond from his spot on the cat tree. We are so thankful that this precious man has found a family to live out the rest of his golden years with, and to Subaru for promoting and encouraging people to consider adopting underdogs like Toebe!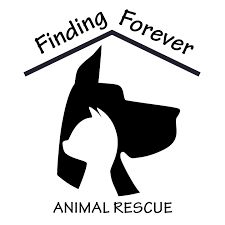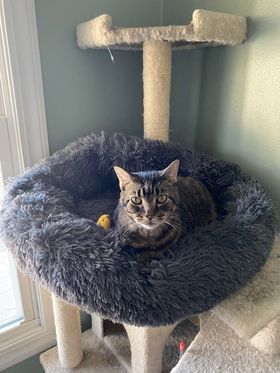 ---
Marion PD K9 Therapy Program - Aaron F
Marion Subaru is a proud supporter or the Marion Police Department's K9 therapy program. Marion Subaru encourages others in the community to contact the Marion Police Department and discover how they also can donate to this valuable and important community outreach program.
---
Marion Subaru Loves Pets - Aaron F
Marion Subaru is proud to initiate our Subaru Loves Pets campaign. We'll be featuring local pet rescue organizations and all the pets they serve. This is to give exposure to all the underdogs and cats that need a forever home in Southern Illinois. Today we're highlighting Finding Forever Animal Rescue and Thrift Store.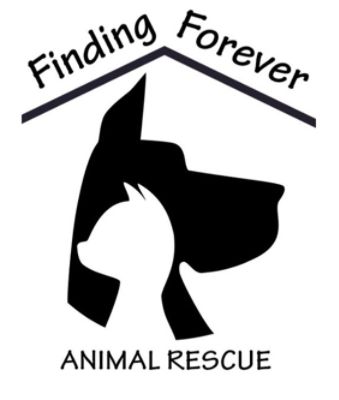 ---
Gumdrops - Amy S
Gumdrops, NFP provides a weekend package of child-friendly food to help enhance the quality of life for at risk children throughout Southern Illinois. Several years ago, our founder Ron Simpson was having trouble going to the local Sam's Club to pick up our bi-weekly order. Marion Subaru found out and began sending their detail guys with a box truck to pick up the order and bring back to our warehouse. Not only do they deliver the order they also help unload the pallets. To say this has been a big help would be an understatement. We truly appreciate the kindness and help they provide 8 months out of the year.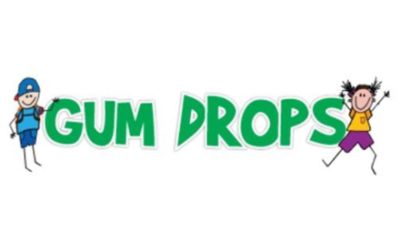 ---
Subaru Loves Pets - Humane Society of Southern IL - Rachel L
When animal control pulled up to our facility on October 7th, 2021, I expected the usual; a lost dog or cat who would quickly be returned to their owner. But instead, the officer walked in with Tanner. He had been found just walking the streets of Carbondale, bee-bopping along until animal control was called. He was a beautiful cream color, ice-blue eyes, with ears that flopped lazily on top of his head. He wasn't even afraid when he entered the shelter like a lot of dogs are, he was more interested in playing with all of the staff members who walked by! Tanner was just about 5 months old, cute as can be - but he just had one quirk. He had a large rip in his abdomen where one of his organs was poking out. You would never know that there was something wrong because Tanner was just a friendly, happy-go-lucky puppy. We immediately flew into action upon seeing the massive injury and sent him straight to the vet to be assessed and sutured up. While sedated, the veterinarian determined that the wound was actually OLD. Tanner had been living like that for at least 3 months, without any kind of medical attention. We were beyond flabberghasted that he was just a normal, healthy puppy. He had actually been keeping the wound very clean, the vet informed us. They were able to put the organ back inside his body where it belonged, and stitch him back together. Though, because the wound had been left for so long, they warned us that it would probably take an extra long time for the skin to heal back together. But we were in it for the long haul! Once Tanner's wound was closed and he was back in a cozy bed at HSSI, we made sure to monitor him closely. He was doing great for a few days until he decided it would be fun to rip a stitch or two out, and his organ immediately fell back outside of his body. After another emergency vet visit, and more vet bills, Tanner was put back together again - and this time with the cone of shame to ensure that he healed properly. It's been over a month now since Tanner joined the HSSI family. His wound has completely healed and he is currently in our adoption program awaiting his forever family! To understand what the Subaru Loves Pets initiative has done to help us, I want to explain a little bit more about HSSI. We are the only open-access facility in Jackson County, and most of southern Illinois. The term "open-access" means that we have to accept any animal that is brought to us, no matter what. That is what separates us from the limited-access shelters, otherwise known as "no-kill" shelters. We are also contracted with 3 different animal controls, so any animals picked up in Murphysboro, Carbondale, and around Jackson County are brought to us. We have an intake of between 2,000-3,000 animals every year. I cannot emphasize this enough - without donations and support from programs like this, we would NOT be able to provide the necessary vet care for animals like Tanner. We are a very small facility, but we do absolutely everything in our power to maintain our 98% save rate (which is within the range of being a no-kill shelter). There was a time, about 4 years ago to be exact, when pets like Tanner would have been immediately euthanized, due to either lack of funds or lack of space. About 3 years ago, HSSI underwent a change in management and completely redid their entire program in order to save more lives. We currently have a very successful rescue program which sends out, on average, 50-60 animals per month to no-kill rescues throughout the state. We also have been trying to do more community outreach so that we can get the support we need to continue saving lives and being able to provide those resources for the homeless pets. So please understand that programs like this are an integral part of HOW we are able to do what we do. We cannot thank Subaru enough for asking us to be a part of this event. And I know Tanner very much appreciates it. Along with every other animal we have received this year who has been abused, neglected, left for dead, or worse that we have been able to help find their forever home.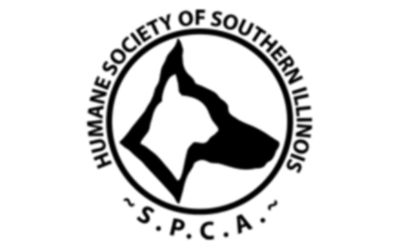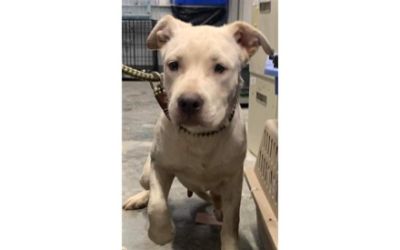 ---
Marion Police Department K9 Cares - David F
The Marion Police Department (MPD) "MPD K9 Cares" program is a new initiative for MPD that we feel will have a I major impact on our community. The K9 Cares program utilizes a comfort" or "therapy" dog to assist in a variety of situations; mental illness instances, domestic disputes (especially where children are present), court cases, military veterans who suffer from PTSD, First Responders who have been exposed to critical incidents, visit schools the children and teachers, etc. Mental illness cases and issues are on a dangerous climb in this country, and statistics have shown that therapy K9's are having a positive impact on the citizens/victims. The goal of the MPD is to improve the lives of the people of Marion and all of Southern Illinois with costs to the City of Marion being minimal to none. The Marion community and businesses have already began supporting this program In a way we never expected. For example, Marion Subaru very generously donated $2,500.00 to this program. This money will be used for food, training, program aids and veterinarian bills. Other businesses have donated financially as well as materials, labor and, products. The ability for businesses to support the MPD K9 Cares program will allow this program to function as planned and in the future grow to additional K9 Cares units. This program and the support it receives from Marion Subaru, along with other businesses and community members, will also allow the MPD to further connect with our community.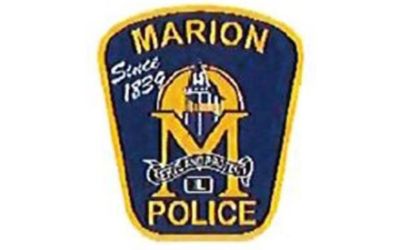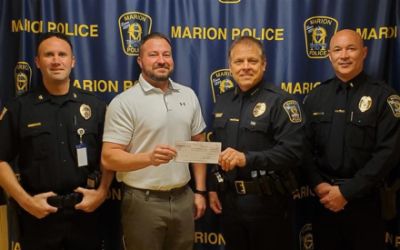 ---
JoAnn's Story - Jennifer W
Rising food costs brought along by COVID-19 has created a perfect storm for people on a limited income. JoAnn, from Ste. Genevieve, MO, is one of those cases. She receives some money with Social Security and SSI monthly, along with few food stamps, but it's not enough for her and her Veteran roommate to get by on. "Hamburger is more than $6, pork steaks are more than $6, I don't know how they think people can live," JoAnn said. When COVID-19 hit, JoAnn started seeking out food pantries around her area and found Heavenly Hope, a local faith-based community outreach organization that had partnered with Southeast Missouri Food Bank for mobile food pantries. Thanks to contributions from Subaru through Feeding America, SEMO Food Bank was able to secure more food for mobile food pantries like this one. "This is excellent, especially for the elderly people. The elderly and people with big families need this the most," JoAnn said. After receiving food and personally witnessing how many people showed up the first time, she felt compelled to help out in any way she could. Naturally, she started volunteering. "God told me to come and help because they needed it… yeah, they do need it," JoAnn said. Whenever she can, JoAnn helps out others in need of food and is very vocal on people volunteering. "Come help out and bless whoever you can bless," JoAnn said.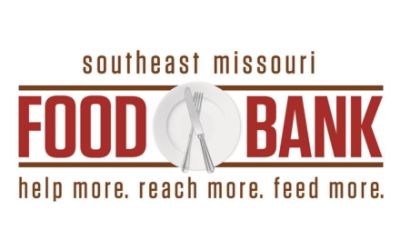 ---
GOING ABOVE AND BEYOND - Amy S
Marion Subaru is in a class all themselves. They truly believe in giving back to the community without any reservations. Gum Drops, NFP is one of the lucky recipients of their generosity. Back in August, we had a Marion Subaru night at Gum Drops. Michael, James, Nate, Jeremey, Kent, Scott and Tiffany joined us and opened two pallets of food. Gum Drops, NFP is a weekend backpack program that feeds over 1700 at-risk children every week throughout Southern Illinois. We have to open over 20,000 items every week to put in the backpack for these children. So the Subaru crew stepped up to the plate and helped us out so much. Not even that ! ! Cory and Scott meet us at Marion Sam's club every week to help us load and take back the numerous pallets of food to the Gum Drop facility. Then they stick around and help unload and shelve these pallets. We have forged wonderful friendships that now has turned into family. We are extremely blessed and thankful for Marion Subaru.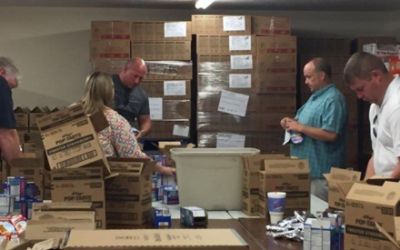 ---
Marion Subaru Loves to Care - Ruth D
The Leukemia & Lymphoma Society, Gateway Chapter, (LLS) thanks Marion Subaru for their participation in the Subaru Loves to Care Campaign! On July 14th, James Shimkus, Sales Manager and Kent Howerton from Marion Subaru met Olivia Majerchin with LLS, to deliver 80 blankets, 12 Craft Kits, and cards of hope to SIH Cancer Institute in Carterville, IL. Charlene, SIH Business Manager, led the group on a wonderful tour of the facility including: the beautiful Healing Garden – a serene garden with a relaxing waterfall, plants, trees, and benches, the Resource Center where patients and their families can take information on cancer diagnoses and treatments and the Beauty Within Boutique. The boutique is a place where patients can go in to a private room to try out wigs and get them styled. They can get a wig for free, as well as hats and scarves made by people in the community. One of the best stops was the Reflection Garden, a great pond and walking path with benches, flowers, and trees. Patients in the infusion center have a full view of this area while they are receiving treatment. There is art just about everywhere you look and 95% is from local southern Illinois artists. SIH Cancer Institute is clearly a caring community and COMMUNITY is a core value of the Subaru Promise and the LLS Mission. Charlene thanked Subaru for their generous donation. She said blankets are the number 1 request by patients visiting doctors or getting treatment, the blankets will go to great use!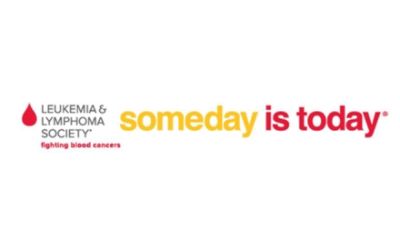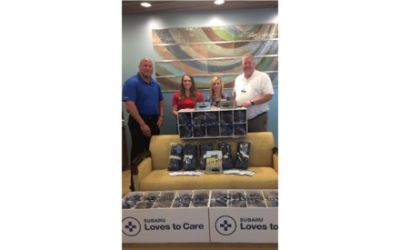 ---