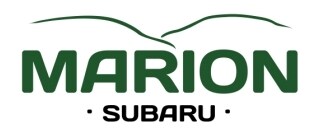 Job Openings
Sales / Product Specialist

Marion Subaru is the fastest growing automotive dealership in southern Illinois and Subaru is the fastest growing manufacturer in the last decade.  Is it any wonder that we are looking to expand our great team of Sales and Product Specialists?

If you are an individual who has excellent communication and customer service skills, enjoys helping people, and has a desire to exceed, please contact Luc Bethel at 618-579-0767.

Excellent starting salary plus bonuses and benefits, ongoing professional training along with an excellent working environment makes this a great opportunity for anyone wanting a long time, profitable career.

No experience necessary.  We prefer to train individuals who have the right skills, personality and work ethic to do the job well.  Don't let this career opportunity pass you by.

Compensation:  Salary plus bonus

Apply for Position
Automotive Technician
Marion Subaru Mitsubishi is the fastest growing automotive dealership in southern Illinois and Subaru is the fastest growing manufacturer in the last decade. That's why we are looking to add an experienced Automobile Mechanical Technician.  ASE certifications not required but is a plus.  Must have your own tools.  Excellent opportunity for career advancement.  Full-time hours Monday through Friday.

Valid driver's license, clean driving record and drug testing required.

Contact Scott at 618-579-0763 for additional information.

Apply for Position
Marion Subaru has an open position for a Service Dept. Repair/Maintenance Appointment Scheduler.
In-coming call experience is a plus, along with basic computer knowledge (website/software navigation; email, texting, with good articulation in speaking & writing.
This is a full- time position; Monday - Friday, 8:00am to 5:00pm.
For more information submit your resume with your contact number to ourMarion Subaru Service Director, Scott Hall at shall@marionsubaru.com and cc:  bwarfield@marionsubaru.com.